HI! ... hope your having a great day! :)
Just wanted to share with you our new badge, please replace your old one if you have it on your blog. Thank you for help spread the word to your friends and followers.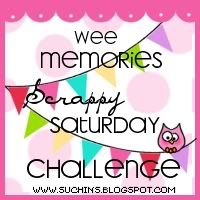 <--- You can pick up the code on the sidebar.
Also if you have been a winner or in the Fab 4 before, I have new badges for those as well on the badge page, HERE. You don't have to change them out but its an option.
.......
AND SOME EXCITING NEWS!!
I am going to be joining the Design Team for the Twinery!!!
So excited!! I love their twine and Im so honored to join them and all
the other talented Design Team members.
A big thank you to The Twinery!!!
If you haven't checked out their fabulous twine, be sure to! You will love it!
ALSO wanted to ask you all about doing a weekly post on Crafty organization. Some of you may know im an organization freak LOL. I love to organize. You should see my house. And I have helped a few friends clean and organize their homes too. I would love to share tips and tricks to getting your crafty things organized but I wanted to see if it would be of interest to you all? :)
Have a wonderful rest of your day!